XRP and the crypto market have been experiencing sideways price action over today's trading session but remain in the green after last week's events. While Bitcoin and Ethereum barely saw profits, the altcoins sector bloomed and seems poised to gain further.
As of this writing, XRP trades at $0.75 after recording a rally that propelled 60% up almost in a single trading session. The token rose from the low at around $0.40 and dominates the nascent sector with the potential to keep trending to the upside.
XRP's Victory Could Save The Altcoin Sector
As NewsBTC reported, XRP rallied following the ruling in the Ripple v. the U.S. Securities and Exchange Commission (SEC), which claimed retail sales of the token are not securities or investment contracts in this country. The crypto market saw positive price action soon after.
However, the rally is losing steam and could stall. According to a report from the trading desk of QCP Capital, the ruling was "unexpected" despite the case being one of the most prominent for the nascent asset class.
The news supported the positive reaction as it was the first time a crypto-based company had defeated the SEC and removed uncertainty around the classification of an asset in the United States. QCP Capital believes that the regulator will appeal against the judge's decision.
This process could take more years. In the meantime, XRP and the sale of any other token previously jeopardized by the SEC stand to benefit.
For XRP, the rally has represented a 60% move upwards with the potential to revisit 2021 highs north of the $1 mark, for other major cryptocurrencies, such as Ethereum (ETH), another token in danger of being attacked by the SEC, the positive action could drive its price to $2,140 to the "major resistance zone" of $2,300.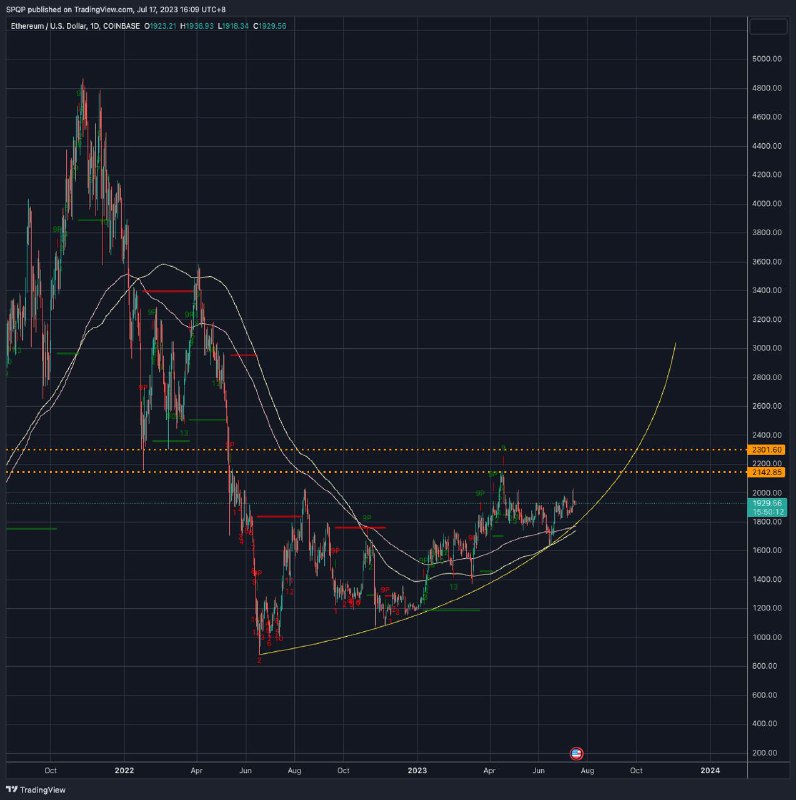 The run could turn even more parabolic, hitting around $3,000, if XRP can push the crypto market higher. But the chances of such a move are unlikely. According to QCP Capital:
(…) after the initial short squeeze last week ran into the first long-term supply zone, we expect prices to trend upwards in a more measured fashion.
Cover image from Unsplash, chart from Tradingview